I am more of a sandals person. I love shoes but I just admire them more often than not. I've got a few pairs of Havainas that I don't always get to wear. Most of the footwear I own are open-toed because they're more comfortable. I don't like the feeling that my feet are grasping for air. Imagine my disbelief when I saw these:


I was like.."huh?" How do I wear those?Looks like they stick to my feet…and yes, hey do stick to your feet according to the Philippine supplier.
I am planning to buy flat crocs on my birthday but I think I'm gonna get a pair of these topless sandals first. Besides, their cheaper…so that means I can buy another pair of Havs!
I really think they're perfect for me because I have this habit of "nakapaa lang" when I'm in the house. My lola thinks that I'm not being a good example to the kids. Haha. And since I don't get to wear fancy clothes to work (just the pambahay imagine!) , then I guess a pair of these…I'd consider as office "out-feet".
Priced at P750, you can also get a Toe Thong for P150 if you want so it would look like you're wearing sandals if you think the topless sandals look really weird.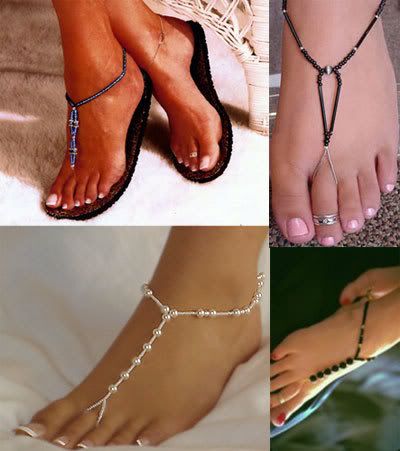 Now my only problem is the added expense of a weekly trip to the salon for a pedicure which has never been part of my budget. Sheeesh.
To order, pls visit : http://toplessphilippines.multiply.com
Images from : Flairinthecity and ToplessPhilippines